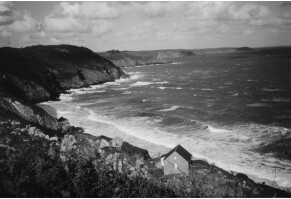 Plouha is a small village of about 4,000 people situated on the west coast of the Bay of St. Brieuc in what was known as the Côte du Nord, but is now the Côte d'Armor.
It is a close-knit village built around the village church, around which the weekly Wednesday market takes place.
Plouha is situated on the Goëlo coast in the region of Tregor in Brittany and is almost on the divide between what are called Upper Brittany (Briezh Uhel) and Lower Brittany (Briezh Izel). Lower Brittany is designated as the Breton language speaking area of Brittany, although today there are few who still continue to use the old language, even in the home. It is still, however, a region of great interest and history, and with its proximity to the sea on ever side, it has a proud maritime history.
With 100 metre cliffs along the coast of Plouha, it was an important place during the second world war and the Plage Bonaparte, just north of Kerouziel was a stronghold of the resistance, being involved in the clandestine return to England of 135 airmen who were shot down over France, being hidden in rooftops until the signal was received from submarines offshore to take them back.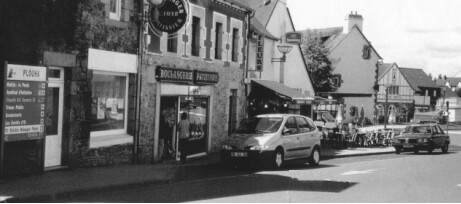 Contact John Le Quiniat at
lequiniat@yahoo.com